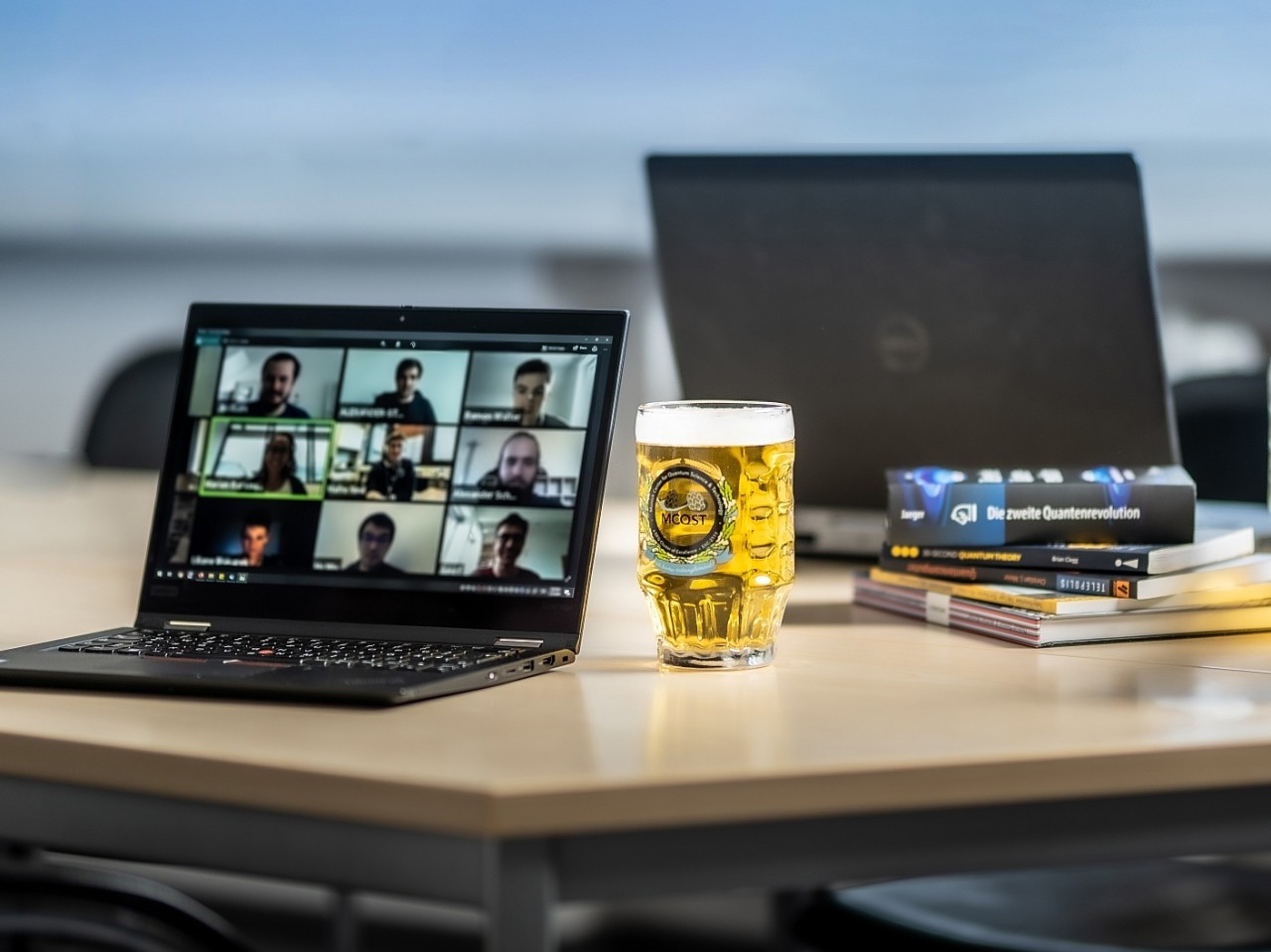 12 May 2021
from 21:00 to 22:30
Quantum Key Distribution: useful or just fun? - on this Munich Quantum Stammtisch edition we look at one of the first wide spread application of quantum science Technologies. Follow the discussion live on YouTube.
Address / Location
MCQST YouTube Channel
Munich Quantum Stammtisch
The Munich Quantum Stammtisch is a series of live panel discussions where we set out to bring together regularly experts in the field of quantum science. Just like at a traditional "Stammtisch", our guests will cover the latest in quantum science and technology in an informal atmosphere. Only difference is, this regular's table will be online and streamed live on the MCQST YouTube channel.
Quantum Key Distribution - useful or just fun?
hosted by Harald Weinfurter
Quantum key distribution offers unprecedented security and will be the first wide spread application of Quantum Science Technologies. But, where does it differ from the many well established cryptographic methods and why should we use it? And can it really be secure in practice in real world scenarios?
Guests
Eleni Diamanti | Sorbonne Université
Norbert Lütkenhaus | University of Waterloo
Christoph Marquardt | Max Planck Institute for the Science of Light
Hugo Zbinden | University of Geneva

The third Munich Quantum Stammtisch takes place on 12 May at 21:00 (CET) on Youtube. No registration required.

In case you missed the previous episodes, you can find them on our YouTube channel: